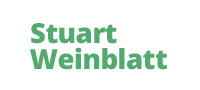 In recent days we have met with Dore Gold, Israel's former ambassador to the United Nations, as well as Deputy Foreign Minister Danny Ayalon. Both expressed concern that the window to prevent Iran from acquiring nuclear weapons is closing.
We also enjoyed an evening at the exquisite and fascinating newly renovated Israel Museum with a private dinner there. We are in the Negev now, with stops at Masada as well as Qumran, the site of the Dead Sea Scrolls. While in the Negev we also are seeing the work of the IDF and its brave soldiers. You cannot but be impressed by the message we hear consistently from the young men and women of how they work so carefully in such precarious conditions to save lives, even of those who seek to take theirs.
Our visit to the south included a stop at Sderot to see the indoor playground built by the JNF so that children would be able to have a place to play – They have 15 seconds when an alarm is sounded to run and take cover in a bomb shelter. We will also visit the Rabin Center and Independence Hall, the place where Israel declared its independence.
Yesterday we met Steph Wertheimer at the Itscar factory who spoke to us about Israel's technological achievements and who impressed us with his humility and gentle manner. He is the founder of the company bought by Warren Buffet several years ago, Buffet's first purchase outside of the U.S. Click on the following link for more detailed information about Itscar and its purchase by Warren Buffet: http://www.businessweek.com/smallbiz/content/mar2008/sb20080314_011498.htm.)
We continued with the theme of Israel's remarkable hi-tech innovations with a visit to Better Place where we test drove electric cars. This company, which was founded by Shai Agassi, is prominently featured in the book "Start-up Nation." Here is a link to more detailed information about Shai Agassi and Better Place: https://betterplace.com/the-company-leadership-detail/index/id/shai-agassi.
We are now getting ready for shabbat which we will celebrate at the Western Wall, the Kotel. Earlier today we heard from Nitsana Dirshan Leitner of Shurat HaDin, Israel Law Center, about the amazing work she is doing to stop the terrorists in their tracks by unrelentingly pursuing in courtrooms the banks and financial institutions that transfer money and make it possible for them to act. Here is a link to Shurat HaDin's website: http://www.israellawcenter.org/.
A moving visit to Mt Herzl with Ariel Kotler of the Jewish National Fund (JNF) and the Herzl Museum was followed by a stroll through the open air market of Mahaneh Yehudah where we enjoyed falafel and other delicacies. Here is the link to JNF's website: http://www.jnf.org/about-jnf/.
Shabbat shalom.
---
Also published on Medium.