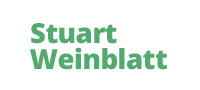 October 3, 1990, is the date that Germany celebrates the unification of East and West Germany. On October 3, 2011 the German embassy sponsored a celebration at the residence of the German ambassador. It was a somewhat surrealistic experience to be a guest at the residence of the German ambassador in Washington for such a celebration, but such is the extent of the reconciliation between Germany and the Jewish people, some 66 years after the end of World War II and the end of the Holocaust.
The following week I was invited to a small reception at the home of the Vice President to celebrate the Jewish new year. We gathered outside on the patio near the pool on a beautiful evening. Vice President Biden spoke extemporaneously about his strong affinity for the Jewish people. He said the thing that he, "an Irish Catholic boy," admires so much about the Jewish community is that "it always thinks about others and how to improve the world." Using the Hebrew term, "Tikkun olam," he acknowledged that the Jews have a right to be bitter, but instead are always hopeful and thinking about how to help the rest of the world. He also spoke of his concern about the attempts to isolate and delegitimize the State of Israel.
Needless to say, it is always still a thrill to receive an invitation to go to the White House. However, since I have been to the White House a few times and had never been to the residence of the Vice President, I was especially excited and looking forward to attending a small reception in September at his home for American Jewish community leaders.
When we came through the receiving line to have our picture taken with him, I told the Vice President how much we appreciated his heartfelt words and that I would even incorporate some of what he said into one of my High Holiday sermons. I asked him if he was misquoted in the New York Times article the previous week which said that he was strongly opposed to the granting of a pardon for Jonathan Pollard. He told me that he was not misquoted and that he felt strongly about this issue. As he continued the conversation I was uncomfortable since there were a number of other people waiting in line to have to their picture taken with him, and I had not studied the issue well enough to be able to have an in-depth conversation about the matter. I told him that I would welcome the opportunity to speak about it in further detail with him at a later time, and he said he would welcome it. I gave him my card – we will see what happens.
---
Also published on Medium.