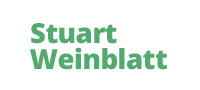 Executive Director Alan Blank and I recently attended a fascinating week-long seminar at the Kellogg School of Management at Northwestern University in Chicago. Part of their Institute for non-profit organizations, we participated in the fourth year of a special program developed for rabbis and synagogue executive directors about synagogue management and administration.
We were taught by an outstanding faculty, all from the highly acclaimed Northwestern Business School. Sessions dealt with a full range of topics including marketing, communication and branding, as well as financial matters such as fundraising, and reading and analyzing financial reports. We also studied leadership models, customer service, crisis management and how to implement change.
I always enjoy studying material from other fields, especially the business model to see how lessons can be applied to our work as a synagogue. Alan and I both gained a great deal from the opportunity to study together with some of the leading professionals in the field, as well as to interact with colleagues and to exchange ideas and learn from them as well. Each professor was better than the next.
Upon our return we had a meeting of our staff to discuss and apply some of what we had learned. We talked about the nature of the mission, vision, goals and purpose of B'nai Tzedek, about what makes our synagogue unique, why people affiliate, and the role of the staff in achieving that mission.
We concluded that among the reasons people join are because of the personal connection they feel, the personal relationships – with each other as well as with our staff, clergy and tradition. The wide variety of programs we sponsor offers multiple opportunities for people to connect to each other, as well as to our faith and heritage. In so doing we create meaning and value, which kindles and fans the flame of Jewish identity and deepens their understanding of and participation in Jewish life. Many other ideas were expressed as well, including being a part of a community that recognizes and embraces our connection to Israel and being a part of a place which nurtures and encourages positive Jewish identity. Needless to say spirituality, life cycle events, quest for God, a place to learn about , explore and express our Judaism are also all part of the central and primary focus of what we do.
One comment at the seminar that I will recall and that made an impression on me is that we should not think of our synagogues or any non-profit organization for that matter as a non-profit entity. While we are not for profit institutions, it would be more accurate to describe us and to conceive of ourselves as non-taxable organizations. We learned that if we think of ourselves as non-profits, and do not think about the business side of running our synagogues we will be out of business and not be able to fulfill the worthy goals of our places of worship.
There are many challenges facing synagogues and other institutions as we try to cope with the changing perception of affiliation and ever-changing reality. We come away better equipped and prepared to meet those challenges, and hope that you will share the goal with us of doing what you can to ensure that B'nai Tzedek remains a dynamic and creative synagogue.
---
Also published on Medium.