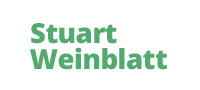 This Chanukah has been an extremely busy time of year, especially as I am slowly taking on more responsibilities and beginning to resume a full schedule. On the first night of Chanukah I was with Ambassador Michael Oren and his wife, Sally, at a private reception at the 6th & I Synagogue downtown. From there I went to a reception hosted by the Ambassador of Morocco for members of the Jewish community. In addition to family celebrations and those here at B'nai Tzedek, I was honored to be invited by Governor Martin O'Malley to officiate at the reception at the Governor's Mansion, as well as at a reception hosted by the DCM of the Israel Embassy, Dan Arbell and his wife, Sarit for members of the Diplomatic Corps in the Washington, DC area.
I wanted to share with you're my remarks at the Governor's Mansion.
Chanukah 2010 – Annapolis, Maryland


This will be a Chanukah unlike any other. This festival of lights, is one we will remember, not because it comes "so early this year," or because of the beautiful chanukiyot that shine so brightly in our homes, but on account of the darkness it has brought to our beloved land of Israel.
As we gather today, and Governor O'Malley and his wife, Katie are kind enough to open their home to us to light the candles of the menorah our festive mood is diminished somewhat because our precious holy land is engulfed in flames. The traditional images associated with the menorah, symbol of light, of Chanukah, of candles burning bright to remind us of the Macabees and the joy of their victory eludes us as instead the flickering flames evokes the image of the fire raging in the north of Israel.


The loss of life is tragic, the pain compounded only by the amount of trees and wild life destroyed. It is all especially painful and hurts because we know how much pride Israel takes in the forests that have been planted this past century to help nourish the soil in accordance with the Jewish injunction to care for the earth.
We Jews are much more familiar and better adapted to the role of planting trees than of putting out fires.
In part that may be because one of the most prominent commandments found in the torah, familiar to every Jew was when Moses told the people to plant trees upon their entry into the land of Israel. And so we have done so ever since, and with special zeal and fervor since the 19th century, when the Zionist pioneers started to build settlements and make aliyah in massive numbers.
The effort has been a true partnership, between the Jews of Israel and around the world. Most of us here today have contributed to plant trees, and many of us have actually planted trees with our own hands when in Israel. You chop up the land, take a little sapling protected by black plastic, place it in the ground, cover it with dirt, water it, and hope it will take root and grow.
The midrash reminds and teaches us that fire, like life itself has a dual capability. It can destroy and it can build. It can be used to mold, to meld, and to mend or to maim and end life. The rabbis go on to teach us that how fire is used, whether it be constructive or destructive, for good or to harm is up to us. We decide how to employ and use it, and thereby determine if it will bring blessing and prosperity or death and devastation.
Similarly, the story of the Macabees and Chanukah reminds us as well that life is a series of choices and that we hold the key to our destiny and fate. When the Macabees chose to fight for freedom, and to keep the flame of Judaism alive, they bequeathed to us a precious gift. When they entered into a darkened Temple, desecrated by the Selucids, they searched and found a small cruse of oil. Rather than curse the darkness, they lit a candle and sought to rebuild and rededicate the Temple.
We look forward to the time when the fires that rage in Israel will be brought under control, and are grateful to see that the people of Israel do not stand alone. The good will of those around the world who have sent aid will help quench the fire, and give emotional support and comfort as well. We hope and pray that rain will come to the parched land and that once again the light of freedom will shine bright.
B'nai Tzedek has joined with the Jewish National Fund to raise funds to help purchase another fire truck and additional firefighting equipment. If you would like to make a donation, send your check to B'nai Tzedek (10621 South Glen Road, Potomac, MD 20854) and indicate that it is for the Greater DC Fire Relief Fund.
---
Also published on Medium.