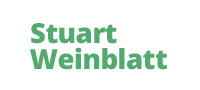 BOOKS
Living in the Shadow of Death: A Rabbi Copes with Cancer is a heartfelt account of how Rabbi Weinblatt confronts cancer after receiving this devastating diagnosis, this memoir traces his journey from beginning to end. It deals with his emotions, fears, and treatment and offers comfort, encouragement, and inspiration from a Jewish perspective. Using humor and coupling it with the wisdom of Jewish and Biblical sources as reflected in his sermons and other communications and writings, his words are a vehicle for sharing his experience and insights as he battles this disease. As a comforter to others, as well as a recipient of comfort, support, and love from family, friends, and members of his congregation, this book is also a valuable tool for clergy and health care professionals who interact with and counsel individuals in similar situations.
Editorial Reviews
A  Review of Rabbi Weinblatt's Book by Rabbi Jack Reimer
"Candid, informative, and ultimately inspiring, Living in the Shadow of Death: A Rabbi Copes with Cancer is a compelling read from beginning to end. Rabbi Stuart G. Weinblatt . . . has done a tremendous service to others having to face similar threats of terminal illness. Living in the Shadow of Death is very highly recommended for personal reading lists, as well as community and academic library collections." —Taylor, Midwest Book Review
God, Prayer, and Spirituality
God, Prayer, and Spirituality is a collection of Rabbi Weinblatt's sermons; dealing mostly with topics of contemporary interest. He addresses timeless religious themes as well. For instance, in his sermon about God he establishes the rabbinic idea that each person perceives God differently and that we each have a personal relationship with God. In a sermon in the aftermath of the 2004 Asian tsunami, Weinblatt wrestles with Judaism's effort to draw meaning from natural events, including disasters.
Editorial Reviews
Rabbi Stuart Weinblatt, by publishing the collection of his droshes (sermons), has done a mitzvah by making his thoughts and observations available to a broad audience. — ("Weinblatt Compiles Sermons into Book," Washington Jewish Week, October 23, 2008).
Rabbi Weinblatt's sermons, particularly those from the High Holiday, are extremely inspiring and enlightening.
His opinions encourage and uplift the people who have the opportunity to listen to and read his eloquent stories (frequently with humor).
Stuart Weinblatt's compilation of his droshes is a wonderful gift to us by a wonderful rabbi and community leader.
I wish him hatzlacha (success). — Herman Taube