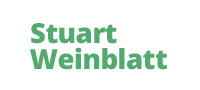 We come together this year, on the eve of the holiday of Passover, with a sense of concern and anxiety  — which heightens our appreciation for the urgency of our mission, the nobility of our calling and the importance of our work.
We share our concern about the fate of the State of Israel and on behalf of the people of Israel.
Knowing that she is strong, nevertheless, we are concerned that the voices of those who seek to weaken her, of those who wish to limit her ability to do what she must to protect her citizens are growing louder and must be countered.
We are united in the conviction that the efforts of those who dare to question the very existence of the Jewish state, and of those who want to diminish the bonds that unite us must not and will not prevail.
And so we gather in our nation's capitol to express our support and solidarity with Israel, for we recognize that the relationship between Jews around the world and the people of Israel strengthens and nourishes both communities.
We share the notion that we dare not let differences divide us, nor shall we allow imperfection be an impediment to love.
And so, let our message from this gathering go forth –
To the people of Israel, we say:
Anu etchem:  We are with you.
Atem lo bodedim: You are not alone.
To the government of Israel, we say:
We stand with you in your quest for peace and security.
To the leaders of our government, we say:
It is incitement and indoctrination and promulgation of hate that is an insult and affront to the American people.
Make no mistake about it.  We are loyal citizens of this great democracy.
We come to Washington like other advocates for various causes to exercise the rights granted to us by this great nation and to express our steadfast love and support for it and the state of Israel in the belief that America stands tallest when it shows the world that it is loyal to its friends.
Let us remind our elected officials that we are most proud of our nation when it is on the side of the right and the just which is why we believe that it exemplifies the best in all of us when it stands with Israel.
And finally, and most important of all, to the Almighty God:
We ask and we pray:
Ribbono shel Olam, Master of the Universe,
Adonai oz le'amo yetan – May the Lord give Strength unto His people.
Adonai yeverach et amo beshalom, May the Lord bless His people with peace.
---
Also published on Medium.