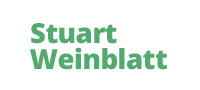 Anyone who has ever been to the ultra Orthodox section of Jerusalem known as, Meah Shearim, has seen signs posted in the entrance reminding people of the importance of dressing modestly when entering the Hasidic neighborhood. These Jews, known as Haredim, have perverted and distorted the observance and custom of modest dress, especially when they spit at or throw things at women who do not dress the way they would like.
Despite their unjustified obnoxious attempt at enforcement of their standards and interpretation of Jewish law, many Jews do not realize it, but tzin'oot, modesty in dress, is a time honored tradition among Jews. The primary principle honored for generations is that one should not be overly exposed or wear something which is provocative or sexually suggestive. The custom has its origins in stories about he matriarchs of the Bible.
While the ultra Orthodox have taken things to an extreme, it is possible that many of us modern liberal Jews may have gone too far to the other extreme. We have young girls come to the bema on services and even to their own bat mitzvah or the bar mitzvah of a sibling with no appreciation of this concept.
I urge our parents and young people to keep in mind that we dress differently for different places and different occasions. Attire that is too revealing is not appropriate, and especially not appropriate for a synagogue. A synagogue is a place of worship, a place where we show reverence for God, for our tradition and our fellow Jews. One way we do this is by dressing respectfully. Whether it is coming to synagogue for a bar or bat mitzvah or other times, please keep this in mind.
---
Also published on Medium.